Univex Joins FEDA – Q and A
Original Article on FEDA Website
As part of its mission to celebrate organizations that push the foodservice equipment and supplies industry forward, the FEDA First Thing newsletter is publishing a series of Q&As with member companies. This week features Univex, a New Hampshire-based manufacturer of commercial mixers, slicers, dough processors, ovens, and prep equipment.
Who is your customer base?
Evan Priesel, Director of Sales and Marketing: Univex sells through equipment distributors, but our end-user customer base ranges from pizzerias, bakeries, chains, schools, correctional facilities, healthcare, and more!
How has Univex set itself apart in the foodservice equipment manufacturing market?
Univex continues to grow and evolve. With many of our equipment still made here in the United States and our ever-growing product line, we focus on high quality and innovation. Univex can be a one-stop shop for many pizzerias, bakeries, and restaurants across the country, helping them increase efficiencies and saving them on labor cost while utilizing our equipment to get a consistent and high-quality end result.
How has the company innovated in recent years?
Over the last few years, we have added new products that have introduced new technology such as our multi-purpose ovens (with full touch screen and intuitive control boards) to our automatic divider rounders that can produce up to 9,300 doughballs an hour!
How are operator expectations changing and how have you met that challenge?
Operators are looking to increase their production and cut down on labor costs. They want a consistent product and a reliable product time and time again. Univex continues to innovate our equipment and expand our product line to continue to provide quality equipment while increasing efficiencies and helping operators save on labor costs without lowering the quality of their product.
How is your company making the best use of new technology?
Univex continues to utilize new technology, whether that is in our CNC machines, technology within our equipment such as our multi-purpose ovens. Univex also utilizes new marketing technologies such as social media, digital marketing, and much more!
How is the company growing?
The company continues to grow and expand. With over 17 rep firms across the country and Canada, Univex continues to develop and grow on our customer support and training. Univex also continues to grow our product line as the demand of the customer continues to evolve and grow.
How has Univex adjusted to the challenges of COVID-19 and have those adjustments changed how you work with distributors?
During COVID-19, Univex truly adapted to meet customer needs. We showed support as we understand how rough the foodservice industry got hit. Univex held many webinars with our reps and dealer partners to continue to focus on training, education and, what the consumers need to succeed in their operations. This shift has been very successful and it has helped us grow our relationships with our distributors and rep firms.
What excites you about the future of our industry?
The people in this industry from all aspects from service to manufacturing, reps, and dealers all coming together to truly work together and create buzz within the industry! The technology and to see how restaurants are evolving and how manufacturers adapt to this is truly exciting.
Is there anything else FEDA members should know about your company?
We are proudly located in Salem, New Hampshire, and welcome any tours of our factory. We have been around for over 70-plus years and we truly appreciate our dealer partners nationwide.
For more information on Univex, Please visit: www.univexcorp.com or e-mail: [email protected]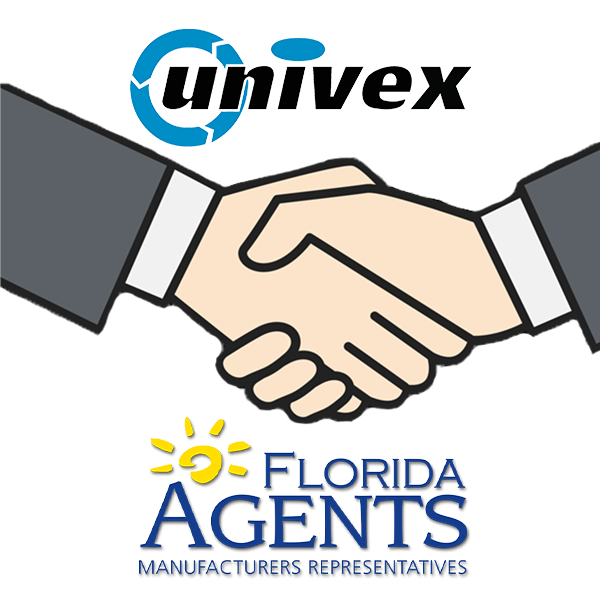 News Univex, a leading manufacturer within the foodservice industry is continuing to expand and grow their outside sales force. Univex is proud to announce new
Read More »