Univex Helping K-12 School Foodservice Operations Succeed
We all know how important foodservice is within school systems (also known as K-12). Univex works with many school districts across the country, providing them with top equipment for their kitchens to run optimally day in and day out.
It is important to choose the right equipment for your cafeteria, whether you are replacing an older model, or building a new facility. In selecting equipment, you will need to consider not only each piece's efficiency but also its effect on nutrition and the ease or difficulty of cleaning it properly.
So what should a school system look for when choosing equipment for their cafeteria, and how can Univex help?
Value Engineering
All Univex equipment is value engineered. Univex understands that school systems are on a tight budget when it comes to funding equipment. With Univex equipment, you get top quality product, at a very affordable price point.
Doing this, helps school systems stay under budget and achieve their goals at the same time. We help our customers save money, while giving them quality equipment that will last for years to come!
An excellent example is Univex Planetary mixers. These units are made right here in the USA, backed by an industry best 2- year warranty, and are built with the highest quality materials. These units are made to last and run for years to come!
Safety
Safety is another key point for school foodservice to look for and be aware of when choosing the right equipment. It is important to know that your workers and employees will be as safe as possible when using this equipment.
Univex factors this in when building our equipment. Our equipment utilizes safety switches and cages to ensure that the machine will only run with proper usage and guards in place.
An excellent example of this is our 1000 series premium slicers. These models are the most popular among school systems. Not only are these built to work all day, every day and includes our new low friction blade at no extra cost, but it is also our safety slicer!
Operators can utilize these machines and clean the machine completely without the blade being exposed. Perfect for school cafeterias!
Ease of Use and Cleaning
Understanding the machine and how they operate and being able to clean the units in a timely, but careful manner plays a large factor into choosing the right equipment.
Univex equipment is built with our customers in mind. Units can be disassembled with ease, to ensure a smooth and simple cleaning process in between usage. A good example of this is clearly shown in this video where we go over how to clean your slicer.
Customer Support
A major factor that can impact a decision on k-12 foodservice is customer support. Majority of the time, a demo or start up is required to show the employees how to operate the units.
This is something operators do not have to worry about when choosing Univex. With over 17 sales representative firms across the country, and over 40 sales reps, Univex is covered no matter what state or operation.
Our reps are trained on Univex equipment and gladly give start up's and demonstrations to customers when needed.
On top of this, Univex has an elaborate video library both on our website and YouTube with various demonstration videos, operational trainings, and service videos.
As schools start to bounce back from COVID-19, it is important to understand how choosing the right equipment for your foodservice needs can end up saving you money and stay under budget.
We are here to support you and your foodservice operations. For more information, visit www.univexcorp.com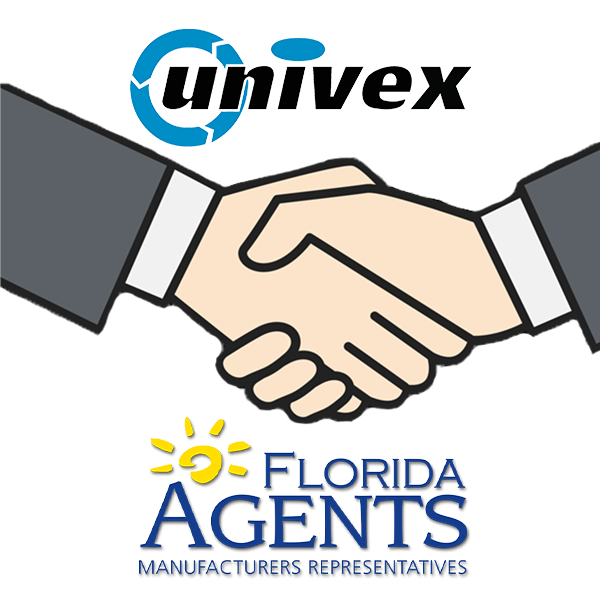 News Univex, a leading manufacturer within the foodservice industry is continuing to expand and grow their outside sales force. Univex is proud to announce new
Read More »