Univex's Low Friction Blade Boosts Advance Slicer Innovation
Univex Corporation, a leader in foodservice manufacturing has introduced and launched their new "Low Friction" blade on all Value and Premium Slicers. This innovation will allow customers to continue to slice meat and cheese with ease and precision, while causing less product to slicer friction.
Univex continues to be a leader in foodservice manufacturing and this technology along with their unique drip tray fence, and other innovative specialty slicer features, is just another boost Univex gives to their customers.
These units will be equipped with this Low Friction blade (At no extra cost), still a razor sharp, German Hollow Ground Blade, whether it is 12" or 13" in diameter, the use for this technology still applies.
This new technology creates lower friction on the product to blade contact, causing a smooth, precise cut every single time, while producing less  wear and tear on the slicer, and motor – allowing for a longer life of the product.
Unlike other foods, cheese exhibits a nonlinear relationship between applied stress and resulting deformation.
What does this mean?
Well cheese, if seeing to much friction while slicing can cause a "frictionally locked situation" making the cheese stiff, and harder to slice.
This innovation reduces the friction, causing easy slicing for cheese (and meats).
Preventative Maintenance is also extremely important for consistence success with your slicer as well.
On top of this innovation, it is extremely important to sharpen your blade consistently as well as to clean and maintain the unit after usage. This will ensure a longer life for your slicer resulting in a greater ROI!
Follow Univex's continued success at www.univexcorp.com !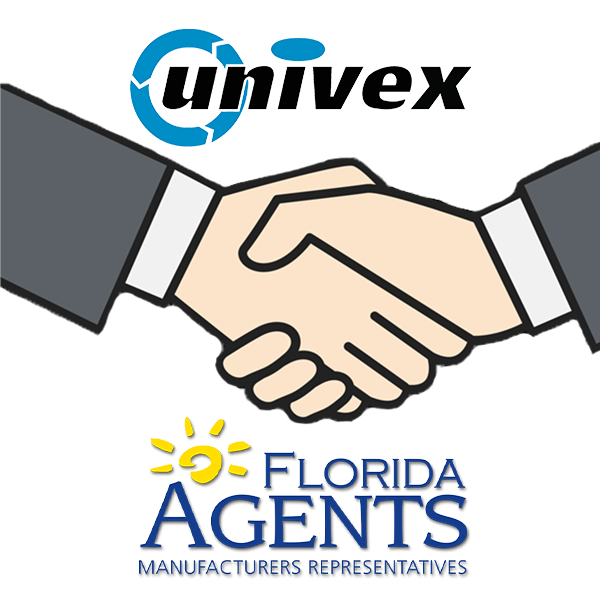 News Univex, a leading manufacturer within the foodservice industry is continuing to expand and grow their outside sales force. Univex is proud to announce new
Read More »