Why Pizza Chains are Moving To A Cold Spinner System
With the growth and development of pizza chains, it is more important then ever for these companies to produce the best product possible to their customers.
With Competition rising, and the shortage of labor looking to have no stop in sight, its no wonder why more and more large pizza chains are shifting to the Univex Sprizza Pizza Spinner for their operations.
The Sprizza is the only cold pizza spinner on the market today, made to mimic a hand tossed pizza, with complete uniformity.
The original patented micro-rolling system makes the pizza base without heating, simultaneously with the same kind of result as would be obtained by a skillful pizza-maker, without any alteration of the dough.
The unit is made for extreme consistency, no matter the location or who is using it. Due to the fact that there is no heat involved, it does not par-bake the dough nor does it de-gas the dough. The rollers push the dough from the center out, allowing you to have a natural risen crust when baked in the oven!
Lets take a look at 3 reasons why multi-unit chains love the sprizza….
Extreme Consistency!
One of the biggest challenges Pizza Chains faces daily is consistency across all locations!
Customers want to know and be comfortable with knowing no matter what location they go to across the country, they are getting the same style and same consistency with their pizza!
Also, Consistency can have a positive effect on cost control in your supply chain. A more consistent starting dough means less waste- not only for your dough, but for all other ingredients as well!
A consistent product result at multiple/all location not only helps your product, but your brand recognition as well. Customers will know, no matter where they go, the quality of the pizza will be extremely high!
Over 60% of pizza operators state that the first 30-40% of opening the doughball is the hardest part, regarding consistency. This machine takes that problem, and makes it disappear!
This helps keep repeat customers, even if your customer ends up going to various locations!
Easy On Boarding and Training!
We all know how hard it is to find labor these days, especially at chains and restaurants…
Who wants to pay someone $30+/hr to make pizza?! With the high overturn of employees at pizza chains, there are always employees needing to be trained.
Training on the Sprizza, is quick, easy, and efficient! A location or chain, can train a new employee (Over the age of 18) in under a half an hour, get consistent results, and have their perfect pizza!
The amount of time operators save on training is out of this world! Oh, don't forget that also leads to saving in labor cost, because their employees get trained more quickly, and there is less down time!
If you can save on labor costs, training costs and time training, your operation will be much more efficient and profitable!
No Heat At All!
Just like we mentioned above, the Sprizza does not have any heat. The machine is made to mimic hand tossed pizza.
The machine keeps all the air in the dough, giving the operator a nice fluffy hand-tossed style crust, once baked in the oven. There are many advantages of incorporating air into the crust of the dough, which is normally hard to mimic with a machine….
With the sprizza, it does it for you!
Since the unit does not have any heat involved, it is important for the operator to make sure their dough is proofed out and relaxed.
There is no "cheating" the proofing process like you would in a heated press, however the results speak for themselves.
Overall, this unique pizza spinner is perfect for all pizza operations looking to have the hand-tossed look. Backed by over 70 years of experience, Univex continues to innovate and work with pizzeria operations all over the world!
For more information on the sprizza please visit: https://www.univexcorp.com/product/sprizza-40-pizza-spinner/ or contact us: [email protected] or T: 603-893-6191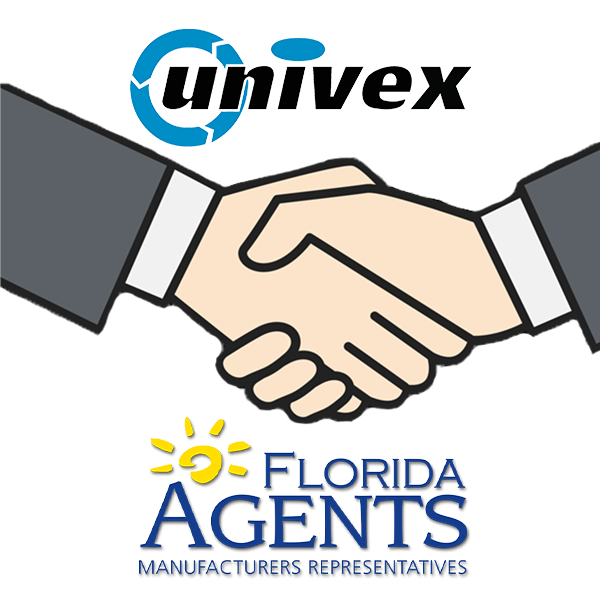 News Univex, a leading manufacturer within the foodservice industry is continuing to expand and grow their outside sales force. Univex is proud to announce new
Read More »