From Art, To Cakes – Meet the Sideserfs
Do you ever wish you could quit your 9-5 job to follow something you love? What about being able to go to work every day with your significant other? If you don't think this is possible, think again; Meet David and Natalie Sideserf, the stars of "Sideserf Cake Studio". With over 38,000 Facebook followers and a quickly growing YouTube channel, this couple (yes, I said couple) are major influencers in the cake industry and how they are being delivered!
With the new year right around the corner, we had a chance to sit down with them to go over trends and advice for 2018…..
Natalie Sideserf, attended Ohio State University, to study Art. A little unsure of what she wanted to do with her incredible creativity, a friend suggested to perform art on cakes. With that said she started working at a bakery and truly analyzed cakes and how they are made and designed. Natalie made a Willy Nelson for one of the Cake Shows she attends, her brother loved it so much he posted it on Reddit. After a few days, it had hit the front page and was slowly going viral.
That is when she started to focus on Sideserf Cake Studio.
About 2 years ago, her husband, Dave, left his corporate 9-5 job to help his wife with the company. They truly make a great team as Dave focus' on the flavors while Natalie takes care of the cakes! They really focus on customer interests and making the design (and taste) of the cake tailored towards the theme.
The couple laughed and agreed when they insisted that the three most important skills to have in the industry are: Creativity, learning how colors work together and how they look on cakes, and ensuring that bakers are using their own ideas as well as your customers to get the perfect cake they are looking for. As you can see, this couple is truly focused on meeting customer expectations and exceeding them!
They believe that innovation when it comes to baking equipment is important as well. The couple believes that if you can save time, while still producing a high quality cake, it is a huge win! They are excited for 2018 and know that more technologically based equipment is on its way.
It is nice to see two people that work so well together. When asked where the motivation comes from for these beautiful cakes, Dave said that the motivation comes from his wife. As he thinks of new designs or creative ideas, he always has her in mind and asks himself if he thinks his significant other would like the idea.
The Sideserfs are really focused on helping others in 2018 and helping them avoid the obstacles that they had to go through. When asking them what trends or ideas for 2018 they are looking to do, I received a quick response. You can tell this is a topic that has been on their mind for a while and they were happy to share their response. They want to coach small bakeries and businesses on best practices, such as things to do, and not to do moving forward. They also are not just focused on the baking industry but all small business owners to enhance their business. The couple believes on pricing your cakes correctly and accordingly. The Sideserfs believe this is a huge factor that can help bakeries take off!
Something Dave brought up was critiquing other cakes as a business operation and coaching other bakers on how they can either improve their cakes or ask to give any advice on how they think they can benefit.
Overall Dave and Natalie are extremely talented people and their business will do nothing but continue to grow. Be on the lookout for their YouTube video's and Facebook posts as their creations are nothing short of amazing!
Follow them on facebook:
and Follow Us: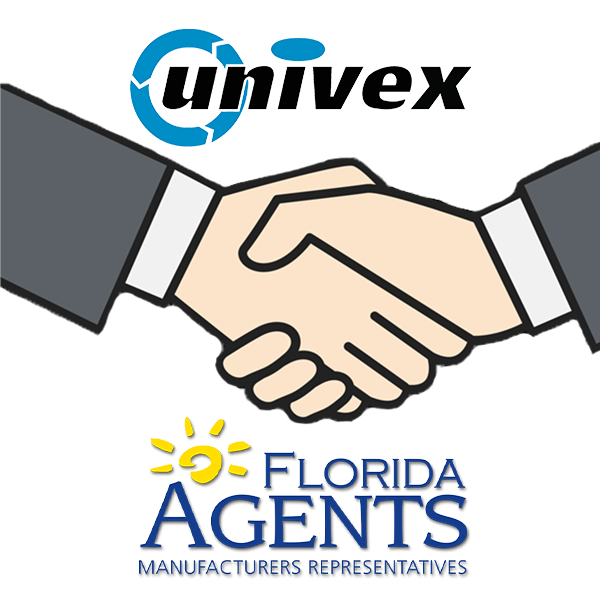 News Univex, a leading manufacturer within the foodservice industry is continuing to expand and grow their outside sales force. Univex is proud to announce new
Read More »