Inside The Univex Universe
Inside The Univex Universe Well, it is finally here! 2018 comes with big changes and continuing success. Welcome to the Univex Universe….
Our blog that will contain many interviews, both with celebrities and staff, product updates and highlights, Industry news and much more!
Make sure you stay consistent with our blog to know where we are traveling to next for major trade shows and cool recipes that can help you in your own kitchen!
Now, its time you learn a little more about us…..
How We Got Started…
Since our founding in 1948, we have grown to become a leading U.S. manufacturer and distributor of superior quality mixers, slicers, dough processors, ovens, & prep equipment for the restaurant, hotel, pizzeria, bakery, catering, & institutional industries.
Today, our products are well known for their rugged engineering that keeps them running for decades (we still see mixers running that are over 50 years old!), competitive pricing, which makes them a remarkably good value for both the customer and dealer and continuous top of the line innovation, including critical safety features and technology that have become the industry standard.
Headquartered in Salem, New Hampshire, we have sales offices throughout North America as well as a network of over 1,000 dealers who supply Univex equipment to tens of thousands of food service operators worldwide.
We are here to ensure you get the most out of our products for the best cost! We have the capability to grow with you as your business grows and look forward to building great relationships with our customers!
We support everyone from small mom and pop establishments to large scale industrial chains, all with crucial focus on success!
We manufacture tough, reliable products that exceed the standards of our most important assets and partners: YOU!
All our products and accessories are proudly manufactured by skilled designers, engineers and manufacturing experts. They are built work-day tough from strong, long-lasting materials to ensure years of trouble free operation while taking on your most challenging applications.
Recently, partnering with Industry celebrities and showing them the highest quality equipment with Univex, we have gained their trust and are continuing to build those relationships, so we can relay top industry news to you, our customer!
2017 was a great year for us as we continued to grow our relationships with various educational school systems by donating our equipment to those in need. We believe that it is extremely important to get culinary students well equipped with equipment that they will be using come post-graduation in the real world!
Where Can You Find Us…
We work with thousands of Equipment dealers around the world that sell our equipment at a great cost. We trust them and have grown decade long relationships with many of them.
More importantly, we hold sales seminars and training for our dealers and reps so they get first hand experience and Univex Certified by our instructors. Thus ensuring you get the right piece of equipment to meet your needs!
Our Reps Include:
– Integra Marketing
– Ignite Marketing
– LMS Associates
– Master Marketing
– Two Market Group
– J. Wilson Marketing
– Nordon
– Central Marketing
– PMA
– PRF Marketing
– Dorian Drake
– ASM
– Lahey Associates
– Pro-quip
– Rep Source
– Dennett Enterprises
Be on the lookout for the next post. If you want to collaborate or have any ideas, please email: [email protected]
Don't Forget to follow us on Facebook as well!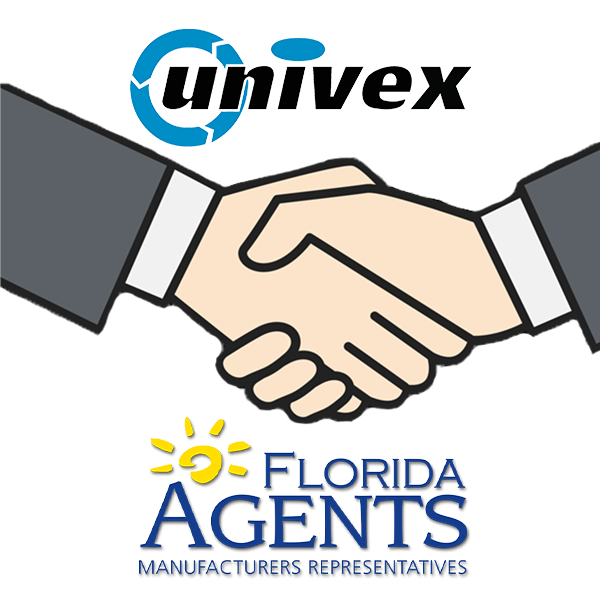 News Univex, a leading manufacturer within the foodservice industry is continuing to expand and grow their outside sales force. Univex is proud to announce new
Read More »