Our Interview With Cake War's Winner- Lily Halabi
It's every person's dream of taking their hobby and turning it into a profession. You hear of amazing stories all the time, how someone quit their job and decided to chase their passion. Lilly Halabi is a prime example of how chasing your passion and doing what you love can turn into a successful career.
Lily is the owner of Lily's Cakes, a very well run and well-known bakery in Central Texas! But she is most commonly known for her win on the Food Network's Cake Wars and her second runner up in the follow up "Cake War Champs". We had the opportunity to meet Lily at The Americas Cake Fair in Orlando and have formed a very special relationship.
Lily is unlike many other bakers as she did not go to school for culinary, but is a self-taught baker. She always had an interest in baking but considered it more as a hobby then a career.
She started to bake cakes for her kids' birthday parties and over the years, the parents of her children's friends started to take notice. They started asking her to bake cakes for their kids as well. The second this happened, Lily believed she could do this as a career, and she is sure glad she did. 5 years later, and two bakeries' later, lily has done a tremendous job with operating her bakeries and there are much bigger plans on the way for 2018.
Throughout our conversation, Lily was extremely honest and open about her journey and key points that bakers should look out for if starting their own business. She says that persistence, creativity and patience are her top 3 qualities that really pushed her to success.
She is a big believer on trying to start your business out of your home (if your state allows) to cut down on cost and to build a solid customer base.
She also advises young bakers to find an internship at a bakery to get hands on experience, of not only how to bake and decorate, but on how the business operations work. Take notes and study the way the business is ran, see what you could do better in your own business.
Another key point that Lily Discussed was to make sure you are pricing your work accordingly, as you do not want to over charge your customer, yet make sure you are not at a loss.
Its funny to think that a major competitor could have a major influence on Lily's desire for baking, but she believes that the Cake Boss has played a major role in her success. Lily loves the fact that the Cake Boss is so family oriented, and so is she. Her bakeries are both family owned and operated.
She was also keened to say that social media has had a big influence on her customers and business. People buy because they see something they like on Facebook or Pinterest and making sure that picture comes from your page or website is important. She believes that a nice trend for 2018 are metallic leaves, and as do we, since they look absolutely stunning on wedding cakes. She also believes that a lot of bakers and cake decorators are looking at "small sheeters" because a lot of the bigger ones are too expensive for their bakeries and cake shops.
With her success on Cake Wars, and her incredible "Monopoly cake", Lily has done a tremendous job within the baking industry and is only looking to grow come 2018.
Univex is extremely excited to work with her in the future, and know big things are to come!
Follow her on facebook:
and Follow Us: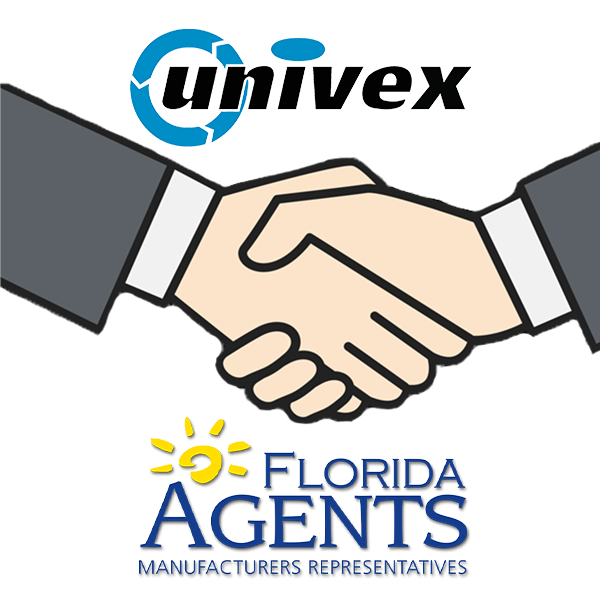 News Univex, a leading manufacturer within the foodservice industry is continuing to expand and grow their outside sales force. Univex is proud to announce new
Read More »