"Ghost Kitchen's" – How Can Univex Help?
With all the craziness 2020 has brought, one of the biggest trends in the foodservice industry is Ghost Kitchens. A ghost kitchen is a delivery-only restaurant. There is no physical space for customers.
Orders are made in one location, picked up by a delivery driver, and enjoyed off-premises.
Ghost kitchens rely heavily on delivery apps like Grubhub and Uber Eats to promote themselves to get customers and to be able to deliver orders since there is no physical location.
On the bright side, companies do not have to pay rent like they normally do for a physical dining experience.
Univex equipment fits perfectly into all styles of Ghost kitchens. Our Ovens, Mixers, Dough Processors, and Industrial Equipment is perfect for commissary applications.
Univex's versatile food preparation equipment is perfect for mini kitchens or already established restaurants.
There are 2 Styles of Ghost Kitchens
Renting of a Commissary Kitchen
This form of Ghost Kitchens is the most popular, and what most people mean when they hear "Ghost Kitchens". In this model, restaurants rent "mini-kitchens" or kitchen space from a large commissary facility.
Each of these mini kitchens host their own separate food brand.
Univex utilizes their array of equipment ranging from small countertop units all the way through their large commissary Mixers, Ovens and Dough Processing capabilities.
Smaller "mini-kitchens" can utilize this large commissary with larger equipment, that they normally would not have access to in a smaller "normal" kitchen environment.
Back-Of-House Ghost Kitchen
This style of Ghost Kitchen utilizes an existing restaurant to cook the food and utilizes a third party app to deliver- under their own brand.
This is a great opportunity for existing restaurants to grow their revenue as they can receive a commission to partner with these "Ghost Companies".
This style also allows smaller companies to expand their delivery services nationwide.
If a small company partners with a restaurant on the east coast, and west coast, it now allows them to hit 2 different markets without ever having a physical location.
Its important for company's to have top of the line equipment, to ensure their operations succeed. Restaurants have looked to Univex for over 70 years to ensure success within their restaurant operations.
Restaurants for example take advantage of our versatile equipment, many of which have our PTO Hub on them, since you can change out different attachments for multi-use applications.
All our Planetary Mixers, Power Drives, and Buffalo Chopper utilize this PTO hub and is a great example of space savings and multiple-use applications!
Whether it is a commissary application, or a back of the house style, Ghost Kitchens are here, and they are here to stay!
For all your equipment needs for your kitchen or commissary, check out www.univexcorp.com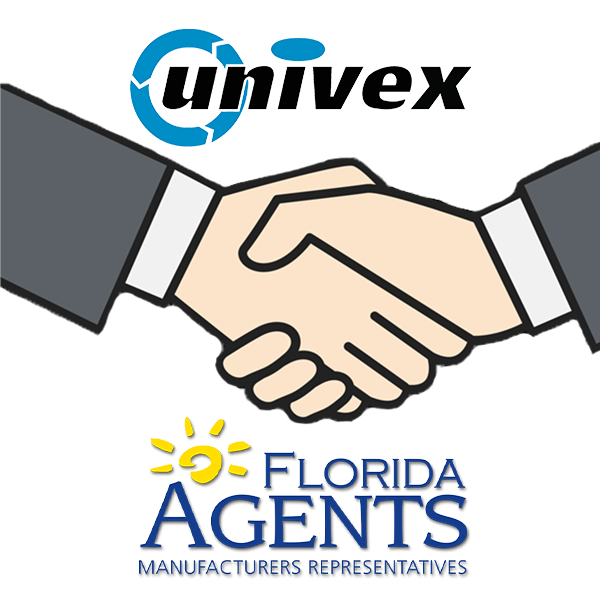 News Univex, a leading manufacturer within the foodservice industry is continuing to expand and grow their outside sales force. Univex is proud to announce new
Read More »